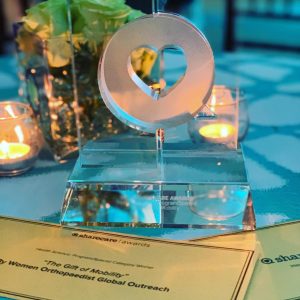 Please join us in celebrating WOGO's Congo Medical Mission video, winner of the Health/Science: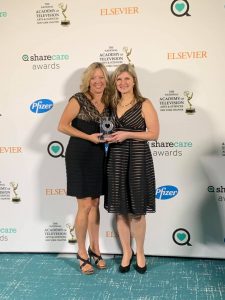 Program/Special ShareCare award!
This Thursday, WOGO Surgeons, Dr. Robyn Hakanson and Dr. Kathleen Hogan were on hand in Atlanta, Georgia at the Sharecare Awards Ceremony. They were thrilled to receive the award on behalf of WOGO and EBU Productions, the company who created the video.
The Sharecare Awards, in association with The National Academy of Television Arts & Sciences, New York Chapter, are designed to inspire and honor the creators of health and wellness related broadcast and digital media productions and programming that demonstrate "sharing care."
Special thanks to EBU Productions, Steve Sepulveda, Alex Villasenor, Zimmer Biomet and Verona Brewton for all of your support.