We are well into our second full day of surgery with 11 patients completed and a total of 17 joints replaced in the first day and a bit. Our patients are doing well, the team is jelling, and the hospital staff are rocking and rolling. It's been a good ride so far and any bumps have been minor. There are smiles all around.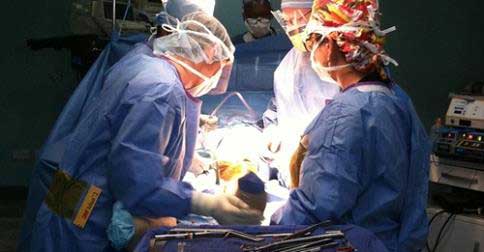 It warms my heart that we are having this experience. This is our third trip. WOGO was born in 2009 and just over a year after conception we took our first medical mission trip to Nepal with a big contingent from Operation Walk, including many founding members of the Op Walk team in LA. These patient individuals trained us in Kathmandu. The following year we traveled to Guatemala and a much smaller group from Op Walk traveled with us to continue dispensing advice and sharing years of experience and knowledge.
Moving forward to last October the Pre-Trip team visited Tanzania with our generous guides from Op Walk. Jeri and Mary Ellen patiently reviewed the Pre-Trip program and we sucked in the information. And then it happened…we started flying. We left the nest, knowing that our dear Op Walk LA friends would always be there to offer support and guidance. We were nervous but faced the challenge ahead bravely and with enthusiasm.
Now we are seeing the fruits of our labors, and the patience and support of Operation Walk teams including Denver and especially the Los Angeles team. They have taught us well. We are running and working and making it all happen. We hope we are making our fellow Operation Walk teams proud! Thank you for your support!
For this mission in particular we are lucky to have the support of another organization here in Tanzania Watsi. This organization is helping to support the cost of our patient's stays here at the hospital. You can visit AMHF's Watsi page where you can directly support a patient benefitting from Operation Walk Team WOGO's surgeries. This week, our partner Watsi is matching all donations made to patients at our surgery camp in Tanzania.
We are so thrilled to be involved in this organization. Please consider supporting them.