Remember counting down when you were a kid? One month to go! Thirty sleeps to go! Twenty-nine,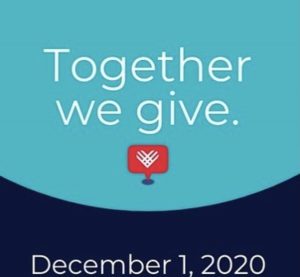 twenty-eight… Counting sleeps until an exciting day or event arrived. 
Well that's how we feel about GivingTuesday every year! 
GivingTuesday is a global generosity movement unleashing the power of people and organizations to transform their communities and the world. GivingTuesday was created in 2012 as a simple idea: a day that encourages people to do good. Over the past eight years, it has grown into a global movement that inspires hundreds of millions of people to give, collaborate, and celebrate generosity. And WOGO has been a part of them all!
Whether it's making someone smile, helping a neighbor or stranger out, showing up for an issue or people we care about, or giving some of what we have to those who need our help, every act of generosity counts and everyone has something to give. GivingTuesday strives to build a world in which the catalytic power of generosity is at the heart of the society we build together, unlocking dignity, opportunity and equity around the globe.
This year, on December 1, join us celebrating GivingTuesday. Join the WOGO team making a difference. Share a post about WOGO on your social media and express why you follow us, or just share a link to our page. Visit WOGO's GivingTuesday shop and "purchase" a need to help us prepare for future medical missions. 
Our shop contains all kinds of things that WOGO needs to be successful. You can spend $10.00 on a cane for a patient, $30.00 on antibiotics for a surgery, $125 on a surgical table drape set-up for one surgery or fund a total joint replacement at $3500.00, and lots of other necessary items and price points. Every item helps us make a difference. 
We want to be ready to go the moment our ability to travel opens up. So many people are in need of joint replacement surgeries and they simply don't have access. We can provide that access with your help. 
So plan to join us on December 1, talk about us and support us. We appreciate you and your support more than you know. 
Happy GivingTuesday! We can't wait til you get here!