Tumolt and Tears
It's been a long, emotional and tumultuous day for the WOGO and Biamba Marie Mutombo Hospital staff.
I'll start with the good news.  The team completed a total of 42 knee replacements in 4 days of surgeries.  There are 42 brand-spanking new knees in the Congo.  The HBMM and WOGO teams worked together beautifully. The patients are doing amazing, walking around and feeling great.  We also completed a day-long educational symposium at the hospital with students, residents, doctors and nurses from HBMM, the University of Kinshasa and surrounding medical locations.  It was filled with wonderful dialogue and questions.  The people here are so eager to learn and share their opinions.
And then there was the Autoclave. Remember, I told you it was important.  We can't do surgeries without properly sterilized equipment.  Well, it stopped working properly.  NOT GOOD.
We drove the instruments to a nearby Kinshasa hospital and used their Autoclave to sterilize them.  We did this twice.  The first time it worked and surgery commenced.  The second time we weren't so lucky.
We sifted through our sterilized sets and were able to add one more surgery.  We used a small flash sterilizer for the couple of items we needed to be able to complete this on addition.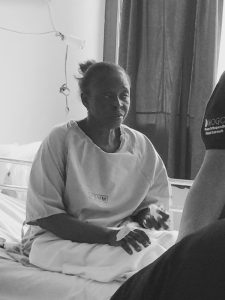 We were only able to complete a few of our scheduled joint replacement surgeries on our 4th and final day of surgery.  We had to tell patients that had been waiting for a week for their surgery that we could not finish what we had started.
There were many tears from our patients as we told them.  There were more tears from our surgeons and team members.  This was not what we wanted.  We didn't want to let anyone down.  We wanted to finish what we had started.  The anguish everyone felt from the WOGO team, the HBMM staff, and the patients, it was palpable.  You could touch it.  It was a hard time for us.
And so we made a promise that we will do everything in our power to keep.  We will be returning to the Biamba Marie Mutombo Hosp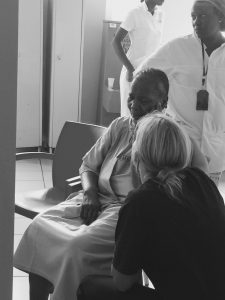 ital. We will replace those patients' knees.  We will finish.  We will continue to make a difference and work together to make it happen.
We will need your support in this endeavor.  Support our team at www.wogo.org/donate .  Thank you! We don't want to see any more tears unless they are tears of joy.