We are currently in the site selection phase of planning for our next medical mission. There are so many moving parts to planning for one of these trips it would be a long, boring blog to read about them.  But the overall process is fascinating and takes many steps to just make the site selection. Sometimes I wish we could just spin the globe and see where our finger lands, but it is a bit more complicated than that.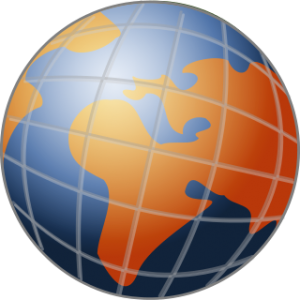 First our team leadership, the surgeons and our Board of Directors, get together to discuss ideas and options with our Executive Director.  Many countries and cities are suggested and dates are also lined up.  Usually we leave a meeting with 2-3 locations and 1-2 date options ready for further discussion.
Our Executive Director then starts to research in conjunction with other Operation Walk leaders what the possibilities for WOGO might be. Sometimes we find a location first shot, and sometimes it takes months of phone calls and discussions with leaders, hospitals and doctors to find just the right spot for our team to visit.  This is because of date requirements, other teams traveling and planned Operation Walk medical missions.
It's always exciting once we get agreement on date and location. But that doesn't mean things are final.  Then our Executive Director works closely with the chosen hospital to make sure that our planned timing will work for their staff and discuss the timing of the pre-trip, where WOGO team leaders travel to the selected site to being planning for the trip itself.
We are very lucky to be a part of Operation Walk so that we have the support of other teams and access to the leadership and all of their experience and information.  They can help up choose a location, and often give guidance on in-country contacts and travel requirements.
We are 80% of the way through the selection process. We're starting to get excited about making an announcement about our next medical mission and the people we will be working with.
Seeing the team roll into action will be a great moment.  And each moment that follows happens because of WOGO's great supporters.  Thanks to all of our generous supporters – you help make these moments happen.  Want to support us? Visit our web page now!