We can't wait to celebrate #GivingTuesday with you again this year! It's such a fun and exciting day.
This year you can directly help WOGO with our Guatemala medical mission by purchasing items off of our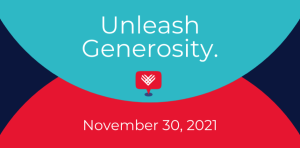 Amazon Wish List.  Our wish list includes items that are must-haves for us to complete our trip. Things like masks and ace bandages, ibuprofen and Mylanta, and so much more. You can even purchase snacks to keep our team and our patients extra happy.
Just click on the wish list, choose your item, purchase it and it will automatically ship to our warehouse. Getting our wish list filled will help with filling our cargo needs. Your purchase goes directly to our warehouse and from there – on to Guatemala.
GivingTuesday is a global generosity movement unleashing the power of people and organizations to transform their communities and the world. GivingTuesday was created in 2012 as a simple idea: a day that encourages people to do good. Over the past eight years, it has grown into a global movement that inspires hundreds of millions of people to give, collaborate, and celebrate generosity. WOGO has been a part of them all!
This year, on Tuesday, November 30, join us celebrating GivingTuesday. Join the WOGO team making a difference and tell your giving story. Share a post about WOGO on your social media and express why you follow us, or just share a link to our page.
Supporting WOGO by purchasing items off of our wish list is very easy. And every item helps us make a difference. 
We look forward to you joining us on November 30, talking about us and supporting us. We appreciate you and your support more than you know.