The knee is "the largest and most complicated joint in the human body.[2] … Since in humans the knee supports nearly the whole weight of the body, it is the joint most vulnerable to both acute injury and to the development of osteoarthritis."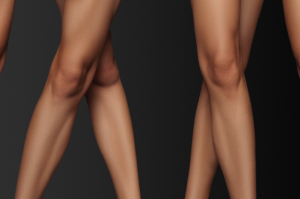 The WOGO Surgeons can repair the damage of osteoarthritis and rebuild or replace knees.
In Guyana there are less than 9 doctors per 10,000 people, so our team will bring much needed help to people suffering from arthritis and other debilitating joint issues.
Our WOGO surgeons have two main goals for each medical mission:
To transform lives in under-served global communities by reducing the chronic burden of arthritis and disability through total joint reconstruction,
To leave the communities we visit healthier, more knowledgeable and inspired to reach beyond prior limits.
The surgery, medical care and therapy which WOGO provides is the bee's knees!
We've learned before that the bee's knees phrase comes from 1920's flappers and is meant to express that something was excellent and of the highest quality – just like the care WOGO provides.
The team is most definitely the bee's knees.
Then there are Thick Knees.
Is this a unique diagnosis that we are seeing?
Not at all, it's a bird – and you can find it in Guyana.
The thick-knees are a group of largely tropical wading birds. While various species are found worldwide there is one found in our next mission location. The Double-Stripe Thick Knee bird.
Maybe we will spot one?!
We love repairing knees and restoring mobility for our patients. It's fun to learn about other "knee-things" too!
Guyana should be the bee's knees. We can't wait to get started!