Just a few days ago we returned from Santa Cruz, Bolivia and our Pre-Trip to kick-off the serious planning for our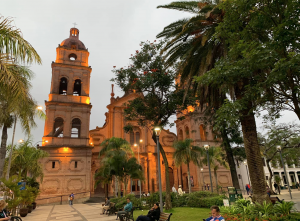 January 2020 medical mission to Hospital San Juan de Dios. It was a busy and successful trip and we are feeling really good about our upcoming time working there.
Santa Cruz de la Sierra is commonly known as Santa Cruz and is the largest city in Bolivia.It is one of the fastest-growing cities in the world. The city was founded February 15, 1561 by a Spanish Conquistador, Ñuflo de Chavez.He named the city after his hometown in Spain.
For much of its history, Santa Cruz was mostly a small outpost town, and even after Bolivia gained its independence in 1825 there was little attention from the authorities or the population in general to settle the region. It was not until after the middle of the 20th century that the city began to grow at a very fast pace.
Now, the city is Bolivia's most populated and the most important business center in Bolivia and the preferred destination of migrants from all over the country. There are many in the city and surrounding areas who are in need of joint replacement surgery to restore their ability to return to work and to care for their families.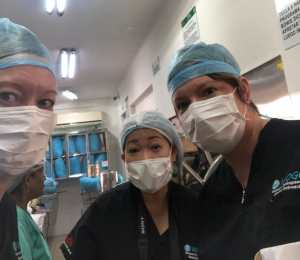 We spent our two days on the ground connecting with the people and teams we will be working with when we return in January. We also located and selected sites for lodging the team and feeding the team – two very important points!
The hospital is going to be wonderful to work in. The OR and Central Supply are right next to each other, and just downstairs is the floor and clinic. Having these departments close together will make the jobs we do just a little easier, something we are looking forward to.
The staff at the hospital was warm and welcoming. We talked about, and even saw, many of our potential patients. In addition, we met with the surgeons and team leaders who we will be working with during our time in Bolivia.
Everywhere we went we were welcomed with open arms. The people all across the city were so open to spending time with us, talking about how we could all work together and appreciating what we all bring to the table. It's going to be a great partnership both in and out of the hospital.
There is a lot of planning that needs to happen between now and January, but I foresee great success in our future for WOGO and for our patients.
You can support our upcoming medical mission and our patient care by supporting WOGO with a donation.