Press Announcement
Tuesday, June 8, 2021 for immediate Release
WOGO Team Sets Medical Mission for 2022
Roanoke, VA – June 8, 2022 – Women Orthopaedist Global Outreach (WOGO.org) announced their return to their work restoring mobility today. The team will travel to Antigua, Guatemala in July of 2022. The team is eager to return to work and preparations are already underway.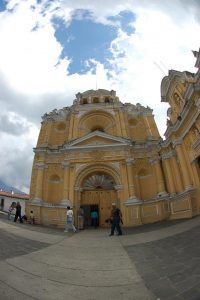 Dr. Robyn Hakanson, WOGO surgeon and founding member stated, "WOGO is thrilled to be able to return to our work providing life-changing joint replacement surgeries to those in need. Our team can bring mobility back to many more individuals in the Guatemala who are in need of reconstructive knee surgeries. We also look forward to rescheduling trips which were cancelled due to the pandemic. We have much work to do, and we are ready!"
Women Orthopaedist Global Outreach (WOGO) is a 12-year, not-for-profit volunteer medical service organization led by female orthopedic surgeons. They have seen first-hand the power of joint replacement surgery to transform the lives of those who suffer from arthritis, the most disabling chronic disease in the world.
WOGO is incorporated as a team of Operation Walk (www.operationwalk.org), a non-profit volunteer medical service organization providing free surgical treatment in developing countries (and occasionally the United States) for patients with no access to life-improving care for arthritis or other debilitating bone and joint conditions
Questions? Contact Us!
WOGO Contact – Dr. Robyn Hakanson, President & Surgeon, WOGOmission@gmail.com